Why we use Paypal for our online payment processing.
You can use VISA, MasterCard, Discover, American Express and Echeck through PayPal
NOTE: Echeck & American Express are available through PayPal only.
Normal Credit Card Processing on the site accepts VISA, MasterCard and Discover only
WE DO NOT ACCEPT PERSONAL CHECKS. Do not send personal checks in the mail. It is unfortunate that some people write bad checks and we all have to suffer.
We normally only sell to United States residents and some of the items we sell are ABSOLUTELY NOT FOR EXPORT. If you are a foreign buyer you need to e-mail us first to determine whether we can or will sell the items you are interested in to you. We accept payment in U.S. Dollars only. Shipping prices are listed on each individual item and are not negotiable. Shipping outside the contiguous 48 States or Internationally will be higher and must be quoted.
Not responsible for typographical errors. Prices are subject to change without notice. (Just like your local electronics store is not going to sell you a 52" Flat Screen TV for $9.95 when they screw up an ad we will not sell you an engine or part for a ridiculous price if we screw up.) We will apologize and try to accommodate you, within reason, but if we can not come to an agreement then the sale will be voided and your money returned.

We collect 7.75% sales tax for Missouri Residents. Any other taxes, Customs charges, duties or fees that may be due or required for shipment are the responsibility of the buyer, whether charged upon sale or not.
We reserve the right to refuse service to any one for any reason.

Note For California Residents: We do our best to ID California engines, but we do not know California law and therefore YOU are responsible for determining whether use of any of our engines are legal in your state. Manufacturer's contact numbers are given at the link below:
http://www.smallenginesuppliers.com/shop/html/links.html
They are in the best position to tell you whether or not an engine complies.
Overpayments will be refunded or voided as soon as possible. In the event of an overpayment we are responsible for credit of the overpayment only. We are not responsible for any loss or inconvenience due to an overpayment.
Order Cancellations
:
Every attempt will be made to cancel orders when a request to canceled an order is made in a timely manner. Delayed requests to cancel orders can result in an order that has already shipped or monies that have already settled. When payments for orders settle, fees are extracted. Orders that are not canceled in a timely manner result in double fees (fees to receive the money and fees to give it back on the refund) If your order cancellation results in fees being charged to us, those fees (4.4%) will be deducted from your refund.
All special order and/or orders for back ordered items can not be canceled.

CONFIDENTIALITY NOTICE:
All e-mail transmissions may contain confidential information. Information in emails are solely for the use of the individual(s) or entity to whom or for which it was intended. If not an intended recipient, any review, copying, printing, disclosure, distribution or any other use is strictly prohibited. Additionally, any disclosure or distribution without our express written permission is prohibited. If you have received an email in error, please immediately notify us by reply e-mail. Please delete any e-mails from us, from your files if you are not the intended recipient. To ask permission to disclose or distribute an email communication please reply to us by e-mail.
Thank you.
Customer Service
We strive to offer the lowest rates possible on our products and we normally work on thin margins. To maintain our low costs, our customer service is offered only via e-mail which allows for a quick response to any questions or concerns you may have. Please do not hesitate to contact us directly at sales@smallenginesuppliers.com Normally information has to be looked up anyway and that can not be done efficiently over the phone.
Links
We provide links, in some areas of our store, as a service to our customers. We take no responsibility for the content or claims of any site linked to us. Use them at your own risk.
Statement of Policy
We make no warranty either full or limited, nor expressed or implied,
nor of fitness, purpose or merchantability.
We Appreciate the Opportunity to Serve You!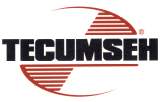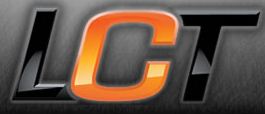 All trademarks and registered trademarks are the property of their respective owners.
Please email comments about this website to webmaster@smallenginesuppliers.com