Briggs & Stratton 44S877-0002 24 HP Professional Series
Our Price $

754.95

Retail Price $1840.11

Model Number: 44S877-0002 24 HP Professional SeriesThis engine supersedes the previously marked 27 HP engine. It has the same power as the 27 HP engine. HP difference is based on new testing procedures that require an engine to achieve 95% of the HP rating as opposed to the old testing procedure that required only 85%
Supersedes 445577-3037, 445577-0027, 44L777-0027, 44L777-0037, 44L777-3137, 44L777-0137, 445577-0037, 446777-0127, 44P777-0027, 44Q777-0127, 44Q777-0137, 445777-0027, 44Q777-3137

Crankshaft Extension: 1" x 3-5/32" Length, Tapped 7/16" - 20, 1/4" Keyway 26 HP Extended Life Series
Shipping Weight: 96 lbs.

Features:

Extended Life Series (ELS)
Dura-Bore™ cast iron cylinder sleeves
Overhead valve design (OHV)
Float carburetor for consistent easy starting
Dual-Clean™ pleated paper air filter with pre-cleaner
Pressure lubrication with spin-on oil filter
Patented linear balancing system (AVS)
Less fuel tank, less exhaust manifold and less muffler
Starter:
Electric Start with 16 amp alternator

Applications:
Universal replacement engine for premium lawn & garden Applications

Factory Warranty:

Consumer Use: 2 Years
Commercial Use: 1 Year

Muffler 696226, for 400000 Series engines

Engines that muffler 696226 was used on


Note: A lot of the time mufflers are made by the OEM (tractor manufacturer) for use specifically with the tractor in question.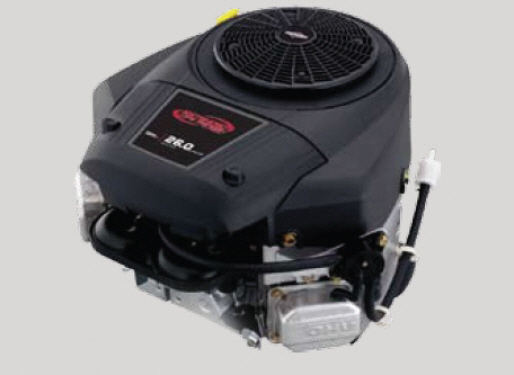 Our Price $754.95
Retail Price $1840.11


Owners Manual
Note: May be for similar model
Brand: Briggs & Stratton