Kohler CH740-3145 25 HP CH740S SCAG - TURF TIGER - RIDING MOWER
Our Price $

1739.95

Retail Price $2109.27

Kohler Command CH740-3145 25 HP
Supersedes CH740-3132, CH740-3114 & CH740-0041 27 HP CH740S SCAG - TURF TIGER - RIDING MOWER
Crankshaft Size: 1-1/8" x 3-11/32"
Uses Shortblock: 24 522 353
Cast Iron Cylinder Sleeves
12 Volt Electric Start with 15 Amp Alternator
Includes Muffler kit 24 786 11-S - Filter Side Straight
Max Power at 3600 RPM: 27 HP
Displacement: 44 cu. In.
Bore: 3.3 in.
Stroke: 2.64 in.
Peak Torque: 42.7 lbs. ft.
Mechanical Valve Cover Fuel Pump
Compression Ratio: 9.0:1
Oil Capacity: 2.0 quarts
Lubrication: full pressure w/ full-flow filter
Dimensions: 13.8L x 17.7W x 19.0H
Shipping Weight = 134 lbs
This engine is shipped via truck to a business address or the nearest terminal. Residential Delivery is $95 more. Residential delivery charges, if any, must be collected after the order (The website has no way to charge the extra residential delivery fee)

To view our shipping policies, click here.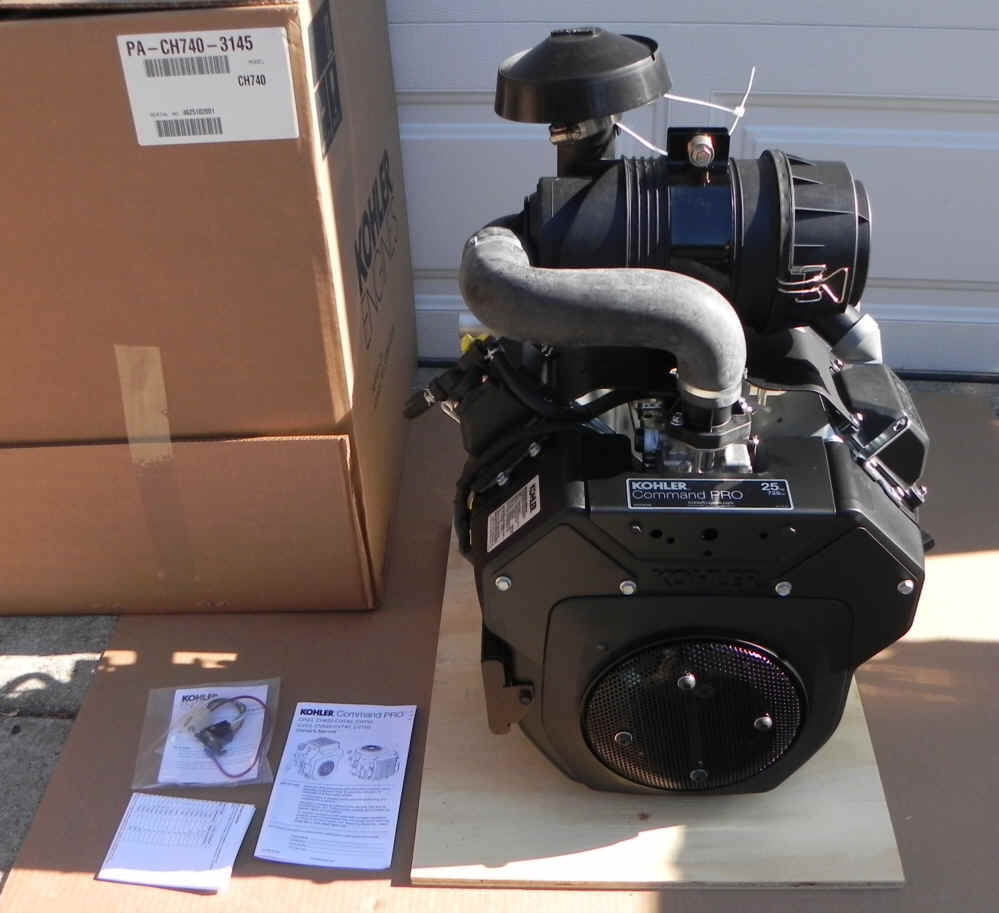 Our Price $1739.95
Retail Price $2109.27


Owners Manual
Note: May be for similar model
Brand: Kohler