ECV650-3014 21 HP KOHLER COMMAND PRO EFI ENGINE
Our Price $

1639.99

Retail Price $1910.01

The Command PRO EFI allows you to experience up to 25% better fuel economy or up to $600 per year in fuel cost.

FEATURES:
1" x 3.41" Crankshaft
Overhead Valve Design
Hydraulic Lifters
Cast Iron Liners
Full Pressure Lube
Oil Sentry
Pulse Fuel Pump
12 Volt Starter 25 098 11-S
15/20 AMP Alternator
Heavy Duty Air Cleaner
Spec number PA-ECV650-3014

APPLICATION:
WAWB Replacement

MUFFLER: (Muffler is not included - the suggested possible muffler is 24 786 29-S)
Use 24 786 29-s aka 2478629S Muffler Kit

FACTORY WARRANTY:
3 Years - Commercial Use
3 Years - Residential Use

Shipping weight 120 lbs

This engine is shipped via truck to a business address or the nearest terminal. Residential Delivery is $95 more. Residential delivery charges, if any, must be collected after the order (The website has no way to charge the extra residential delivery fee)

To view our shipping policies, click here.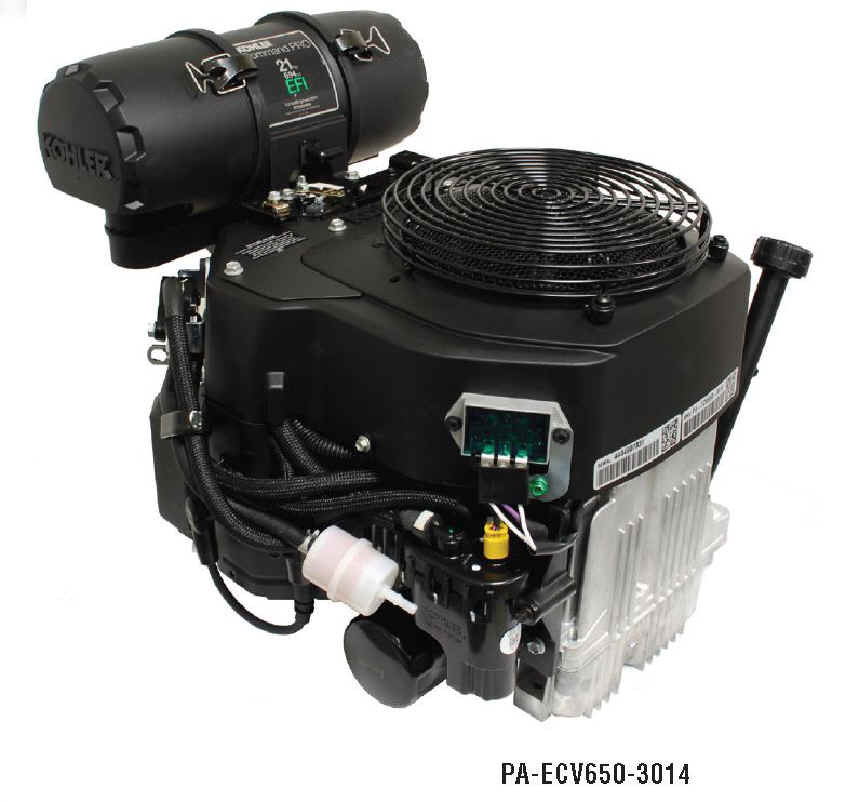 Our Price $1639.99
Retail Price $1910.01


Owners Manual
Note: May be for similar model
Brand: Kohler