Kohler CH750-0026 27 HP CH750S TORO EXMARK
Our Price $

2039.95

Retail Price $2500.43

Kohler CH750-0026 27 HP CH750S TORO EXMARK
1-1/8" x 2.787" Crankshaft With 1/4" keyway - Drilled & Tapped 7/16-20
Supersedes CH750-0010
Overhead Valve Design
Hydraulic Valve Lifters
Digital Spark Advance System
Cast-Iron Cylinder Liners
PTO Sleeve Bearing (Side Load)
Electronic Ignition
Heavy Duty Canister Air Cleaner System
High Efficiency Grass Screen and Fan
Closed Breather System
Fixed Grass Screen Guard
Stellite Exhaust Valves
Full Pressure Lubrication
Large Capacity In-Line Fuel Filter
Easy Access Valve Cover Oil Fill-Yellow
Oil Level Dipstick-Yellow
Large Capacity Oil Filter, Dual Oil Drain
Oil Sentry (Switch Installed and Wired but Unconnected)
Variable Speed Governor
Two-Barrel Carburetor
Fuel Shutdown Solenoid
Smart-Choke Carburetor
Mechanical Fuel Pump
High Performance Spark Plugs
12 Volt Solenoid Shift Starter
20 Amp Alternator, Regulated
Engine Controls-Key Switch, Throttle and Choke Controls
Shipping Weight = 120 lbs
This engine is shipped via truck to a business address or the nearest terminal. Residential Delivery is $95 more. Residential delivery charges, if any, must be collected after the order (The website has no way to charge the extra residential delivery fee)

To view our shipping policies, click here.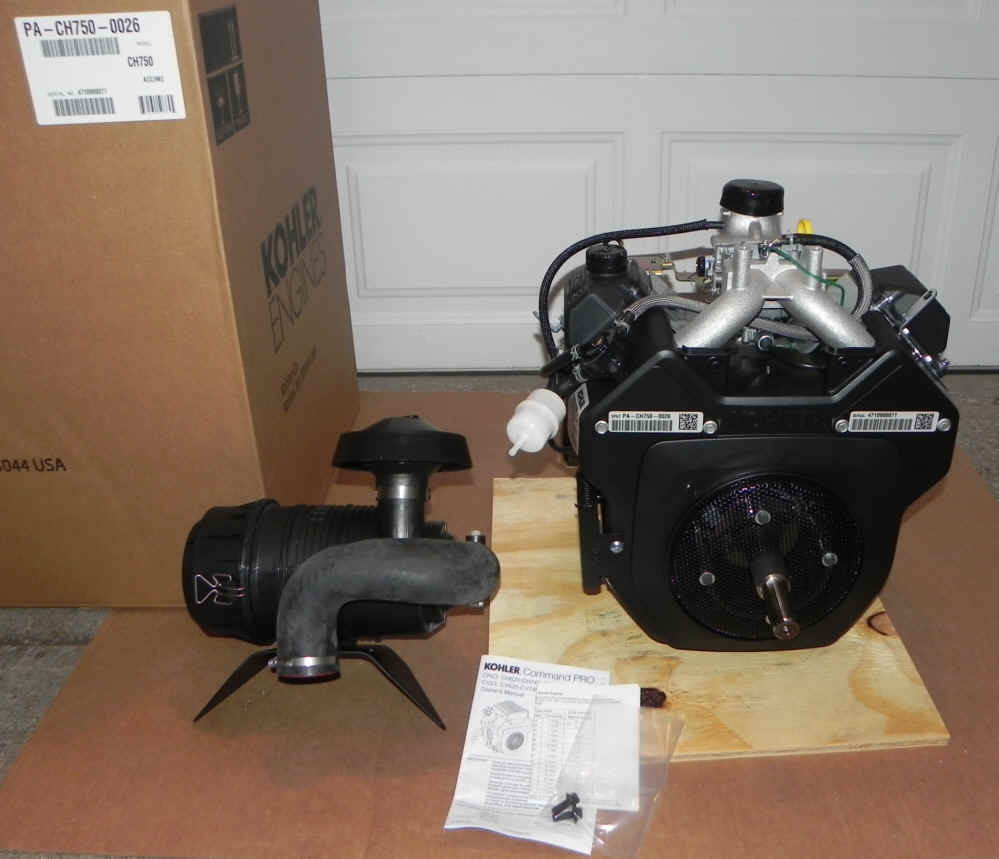 Our Price $2039.95
Retail Price $2500.43


Owners Manual
Note: May be for similar model
Brand: Kohler