Hydro-Gear Part Number PL-BGAC-DY1X-XXXX
Our Price $

529.95

Retail Price $720.72

Hydro-Gear PL-BGAC-DY1X-XXXX - BDP-10L-503P
PL Series BDP-10L Pump Variable 10CC
Cross Reference Number(s): 103-2766, 603841; Hydro-Gear BDP-10L-503P, PL-BGAC-DY1X-XXXX

Important Hydro Gear Warranty Information - Please Read Carefully

Warranty: All Hydro Gear Pumps, Transaxles and Transmissions come with a 6 months parts and labor warranty from date of Professional (Authorized Hydro Gear Service Center) installation.
(All replacement products must be installed by an authorized service center to be covered by the limited warranty.)

To locate your nearest Hydro-Gear® Authorized Service Center use the Service Center locator at this locator link.)

The Same Hydro Gear Professional Installer (Authorized Service Center) will handle the warranty if ever needed.

Hydro Pump Manufacturers recommend replacing wheel motor and to replace or flush the lines and tanks. Not doing so could cause the hydro pump to fail due to contamination in system and void the warranty.

For proper ordering, reference Hydro Gear part number stamped on the hydro pump.

A sample label is located at this link

No Refunds - No Returns.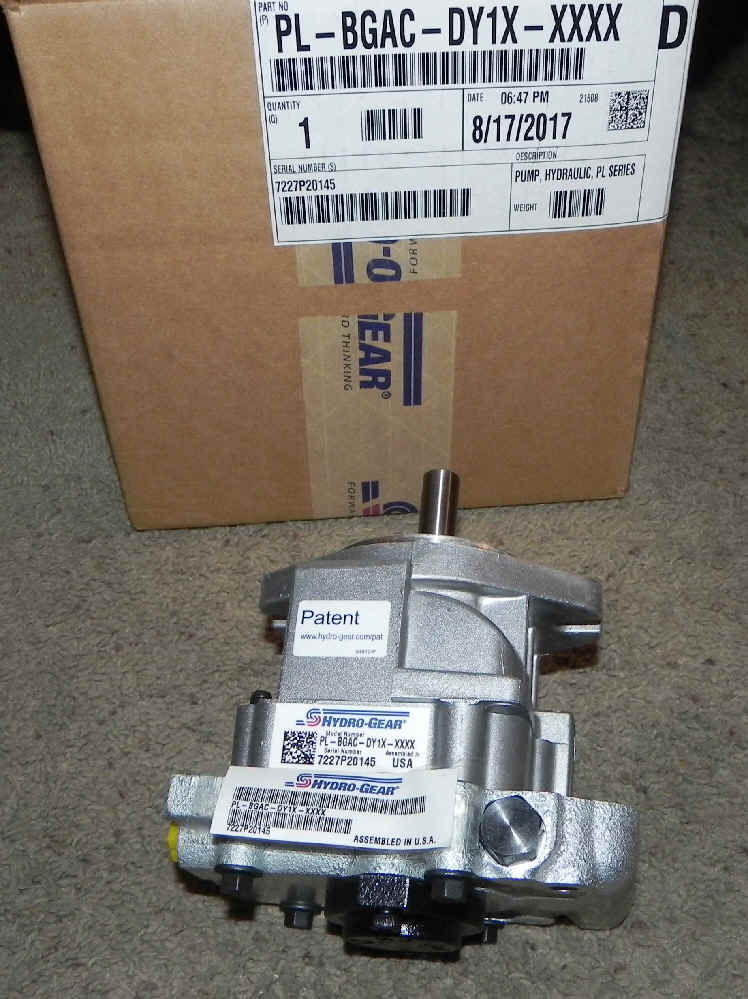 Our Price $529.95
Retail Price $720.72


Service Manual
Note: May be for similar model
Brand: Hydro-Gear