Briggs & Stratton 44N877-0007-G1 24 HP Intek OHV
Our Price $

649.95

Retail Price $1377.95

Model Number: 44N877-0007-G1 24 HP Intek OHV

12 Volt Electric Start
9 Amp Alternator.
1" x 3-5/32" Keyed Crankshaft.
Drilled & Tapped 7/16-20.
Has Fuel Pump
Oil Filter
Has Choke-a-Matic (Auto Choke)
No Tank.
No muffler.
Shipping weight = 96 lbs
Will work in place of 44N877-0002
Consumer Use: 2 Years
Commercial Use: 1 Year

Muffler 696226, for 400000 Series engines

Engines that muffler 696226 was used on


Note: A lot of the time mufflers are made by the OEM (tractor manufacturer) for use specifically with the tractor in question.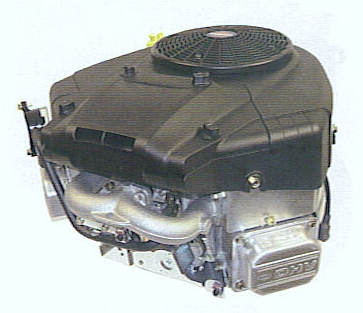 Our Price $649.95
Retail Price $1377.95


Owners Manual
Note: May be for similar model
Brand: Briggs & Stratton